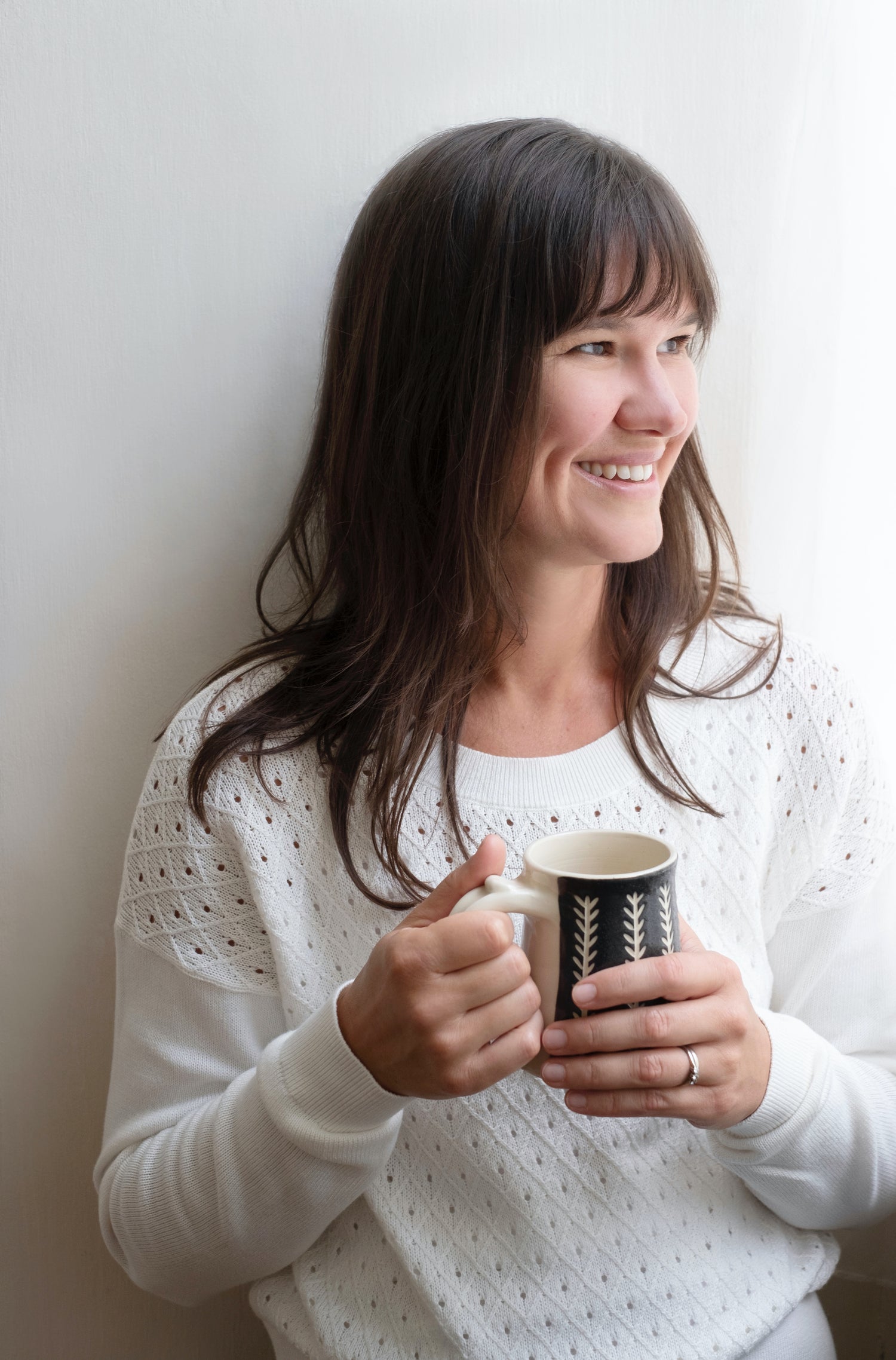 Growing up in the mountains of Western North Carolina, I remember drinking freshly-brewed iced tea with my grandmother, brewed hot and poured over ice. You could hear the ice cubes cracking as we added our slice of lemon and enjoyed this glass alongside the ripest freshly-picked tomato sandwich. 
In the fall, I'd watch autumn apples being cooked in huge cast iron vats in the mountains with cinnamon and cloves, for the freshest apple butter. I'd smell baked, malty tobacco curing in the fields of Eastern North Carolina and salt air, cedar and myrtle leaf on the coast. There's this evocative sense of place right here in those simple memories and experiences of food, herbs and plants that has always both inspired and grounded me.
As I traveled to other parts of the world, I became fascinated by new flavors and the way that they connect us to the places we inhabit. Unique botanicals and teas in particular fully fascinate me. Like drinking Yerba Mate in Argentina, Coca tea in Peru, milky black tea in England, Australia and New Zealand and fresh fruit or cacao and chili infusions in Mexico.
Drinking tea and herbs is a deeply rooted part of daily life in so many parts of the world. And often, the botanicals brewed were grown in that region and hold a distinct terroir, a compelling sense of place.
The mountains of Southern Appalachia around Asheville are so rich with plant life, pristine water, herbal traditions and local small farms. This inspired us to create Asheville Tea Company! We launched with a mission to work directly with farmers right here in the Southeast to celebrate the rich flavors of our mountains in the same way that tea and herbal infusions are enjoyed around the world. We create, blend and produce our craft teas right here in Asheville, NC with an amazing TEAm of passionate folks, infusing love and care into every product. And we now partner with over twelve regional farmers to highlight incredibly fresh local ingredients in every cup of Asheville Tea Company tea.
We hope you enjoy every cuppa!
Cheers! 
Jessie